YOUTUBE MIRRORS CASE STUDIES
Use visual triggers in YouTube videos to serve highly contextual product ads. Safer than word triggers, visual triggers can be a range from facial expressions to random objects or even actions. Certain visual triggers can be used to promote certain product attributes    e.g: Attribute: High Speed Processing; Trigger: F1 Racing Car.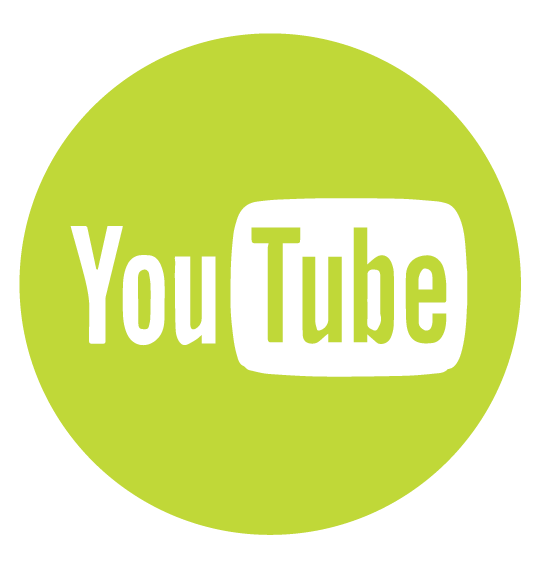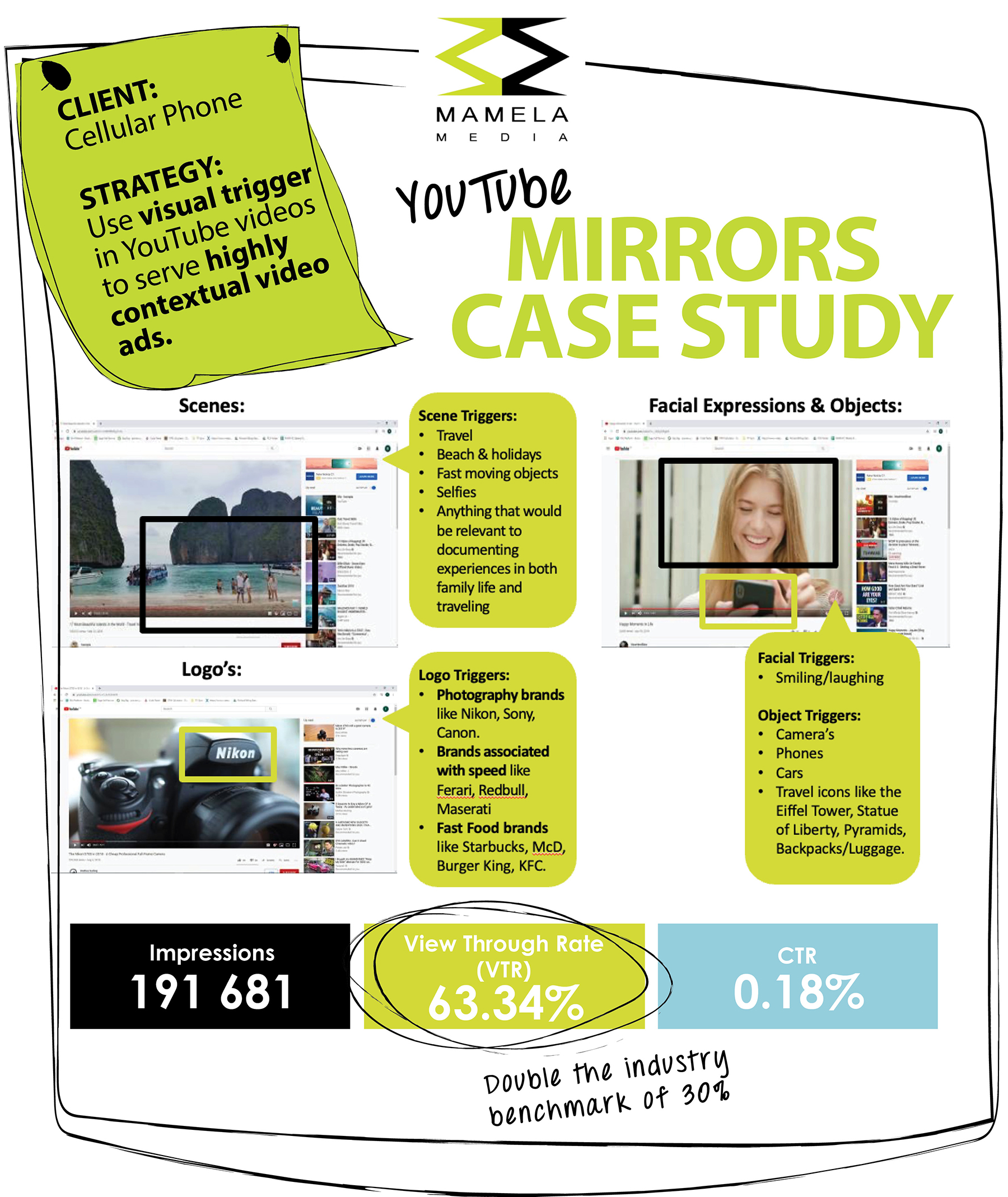 CELLULAR DEVICE CASE STUDY:
VISUAL TRIGGER USED TO PUSH HIGHLY CONTEXTUAL VIDEO AD
For this campaign the client used a diverse mix of visual triggers as you can see from the visual on the left. Ranging from scene's of travel, faces smiling or relevant logo's. When our system picks up a trigger it will play the video ad within seconds. As a result we saw a 63% view through rate (VTR) which is double the benchmark of 30%. The main KPI for this campaign was VTR.
As this is a video platform and we did not run companion banners we did not expect to see a high click through rate. However should the client have wanted higher engagement they could have inlcuded a campanion banner with a strong call to action (CTA) button which would pop up in the top right hand corner of the webpage.