70% of all online adults dual screen while watching TV, and we have the perfect solution to this dual screening generation. TV Sync allows brands to serve social media ads while their TVC airs. Our sophisticated platform also allows brands to steal attention away from competitor brands by syncing social media ads with their competitor's TVC.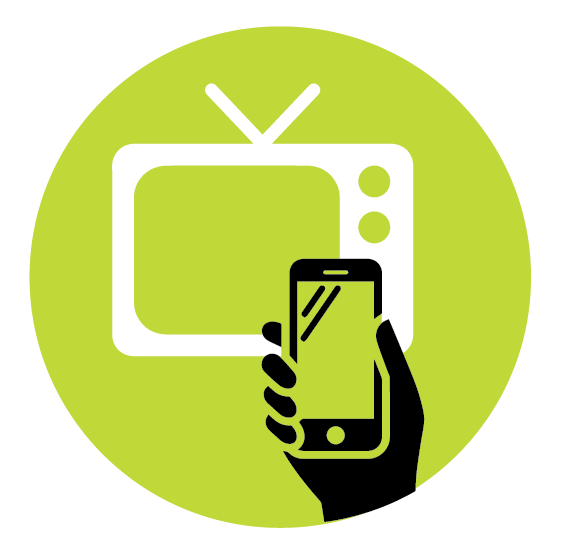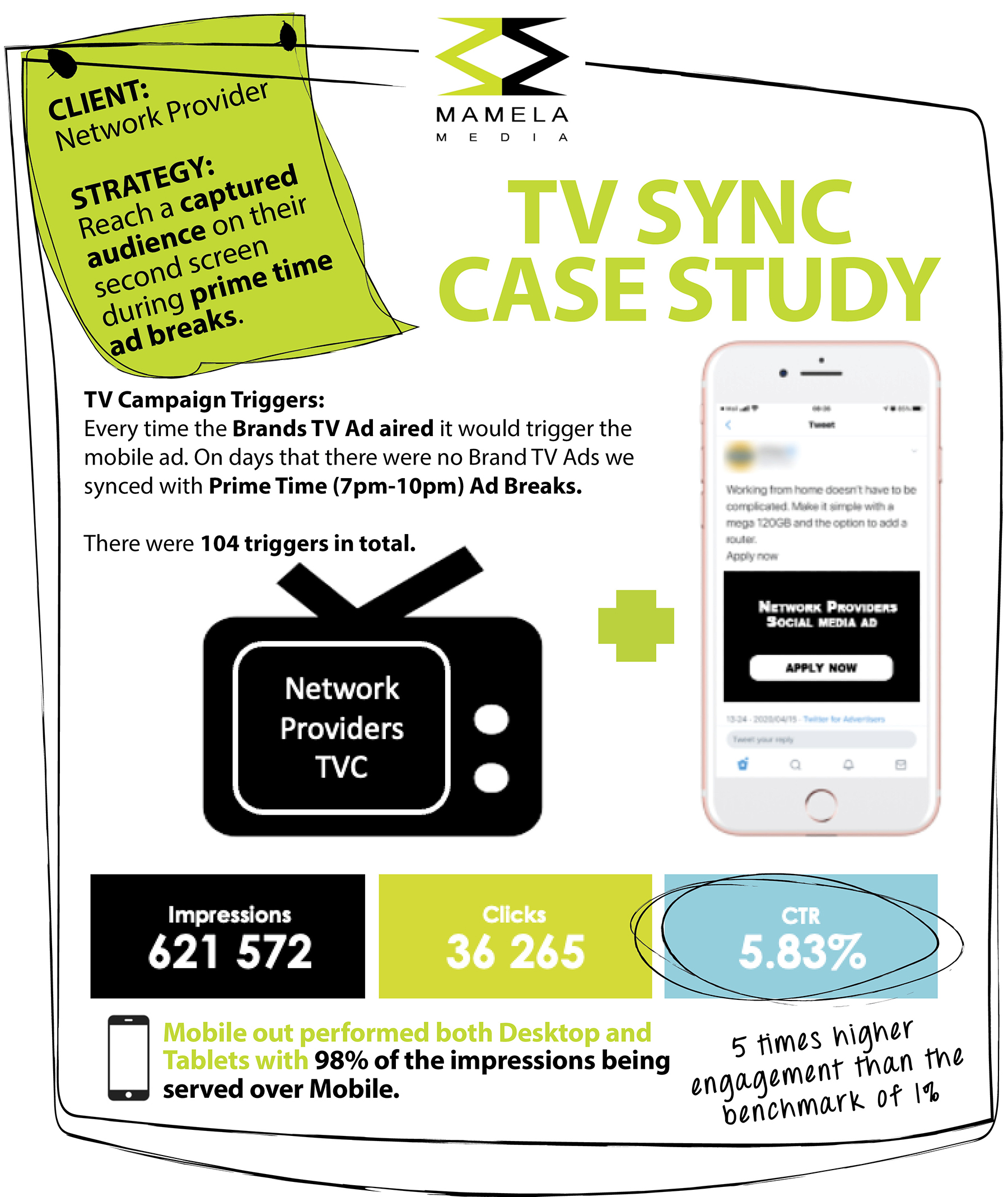 NETWORK PROVIDER CASE STUDY: LEVERAGING A DUAL SCREENING AUDIENCE
During the Covid pandemic in 2020, Lockdown brought on a massive increase in screen time, and hence a massive increase in dual screening. This brought with it huge opportunity to reach an already captivated audience.
For this campaign, everytime our clients TVC aired, within 3sec we pushed out their social media campaign. We also targetd prime time TV ad breaks. As a result we saw 5 times higher engagement across Facebook and Twitter.
Mobile devices held 98% of the impressions, followed by Tablets and Desktops with 1% each. Mobile also had the highest engagement rate when compared to Tablets and Desktops. This just highlights the importance of mobile as a platform.
SPOTIFY CASE STUDY:
AMPLIFY OWN TVC WHILE STEALING ATTENTION FROM COMPETITOR TVC 
We ran a 3 week social media campaign for Spotify utilising our TV Sync capabilities across Facebook and Instagram. 7 different video ads were served across these 2 platforms driven by 240 TVC triggers. The social media ads were triggered by both Spotify TVC's and competitors TVC's.
As a result we saw huge improvement in View Through Rate (VTR) with 81% completed views apposed to the bencmark of 20%. Reach was incredible with a frequency of just over 1. Facebook was by far the best performing platform in both impression share and VTR while Mobile out performed Desktops by taking 98% of the impression share.
The results make it very clear that speaking to a captured audience that is dual screening while watching TV has them in a relaxed state of mind, giving them the freedom to watch and engage with your brand.