LOCATION-BASED MOBILE CASE STUDIES
We don't just sell billboards or digital advertising, we sell an audience! Our world-class location platform and strategically placed billboards allows us to collect, refine and target very specific audiences.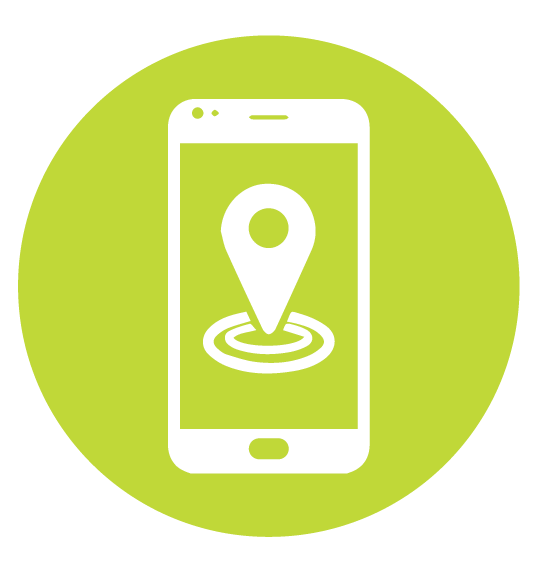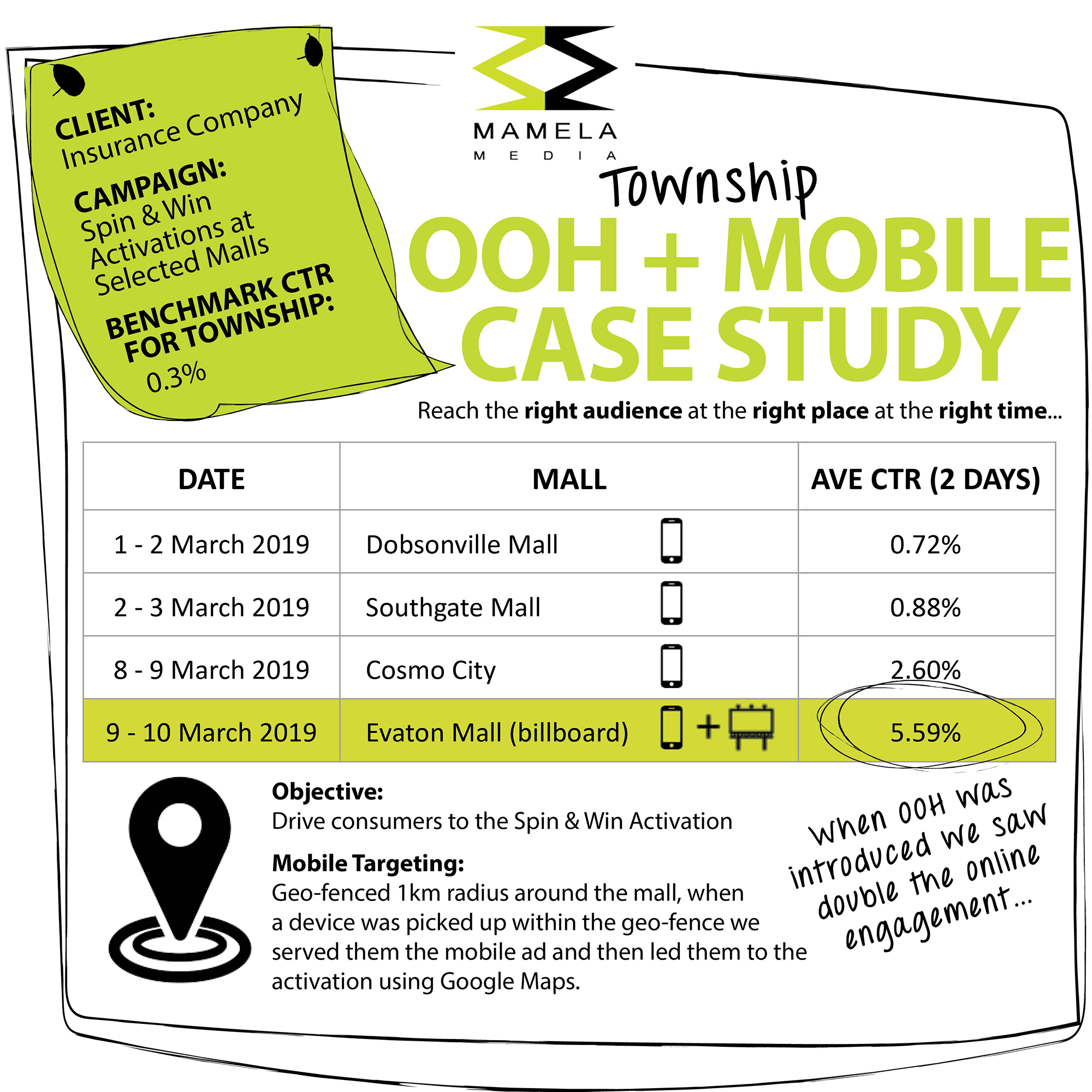 INSURANCE COMPANY CASE STUDY: DRIVING CONSUMERS TO ROADSHOW
Client was running a Spin&Win roadshow across several malls to drive lead generation. We were tasked with serving digital ads to cellphone devices seen within 1km of the mall to drive consumers to the activation. When the user clicked on the ad it took them to Google Maps with directions from their current location, to the actual activation.
We ran this mobile campaign across 4 weekends at 4 different malls. However, at Evaton Mall we added a 9×6 billboard at the mall for 1 month leading up to the activation weekend. As a result we saw more than double the Click Through Rate (CTR) and client informed us that the Evaton Mall activation had by far the most participants.
FMCG CASE STUDY:
DRIVING SALES & COMPETITION ENTRIES
For this campaign we had 9 billboards located at 9 Township malls within Gauteng. The billboard campaign ran for 4 months, driving awareness and recognition around the brand. We then ran the location-based mobile ads within a 2km radius around the mall and billboard for 17 days. 
We utilised interactive, or gamefied, creative for this campaign whereby the user could wipe away the models right side and reveal her beautifully even & lovely skin. The mobile ad then clicked through to a USSD code through which the user could enter a competition and stand a chance to win cash prizes.
The engagement for this campaign was insanely high which can be attributed to the fantastic creative used and the relevance of the audience targeted within proximity to the point of purchase, as well as retargting devices we collected within the mall's properties.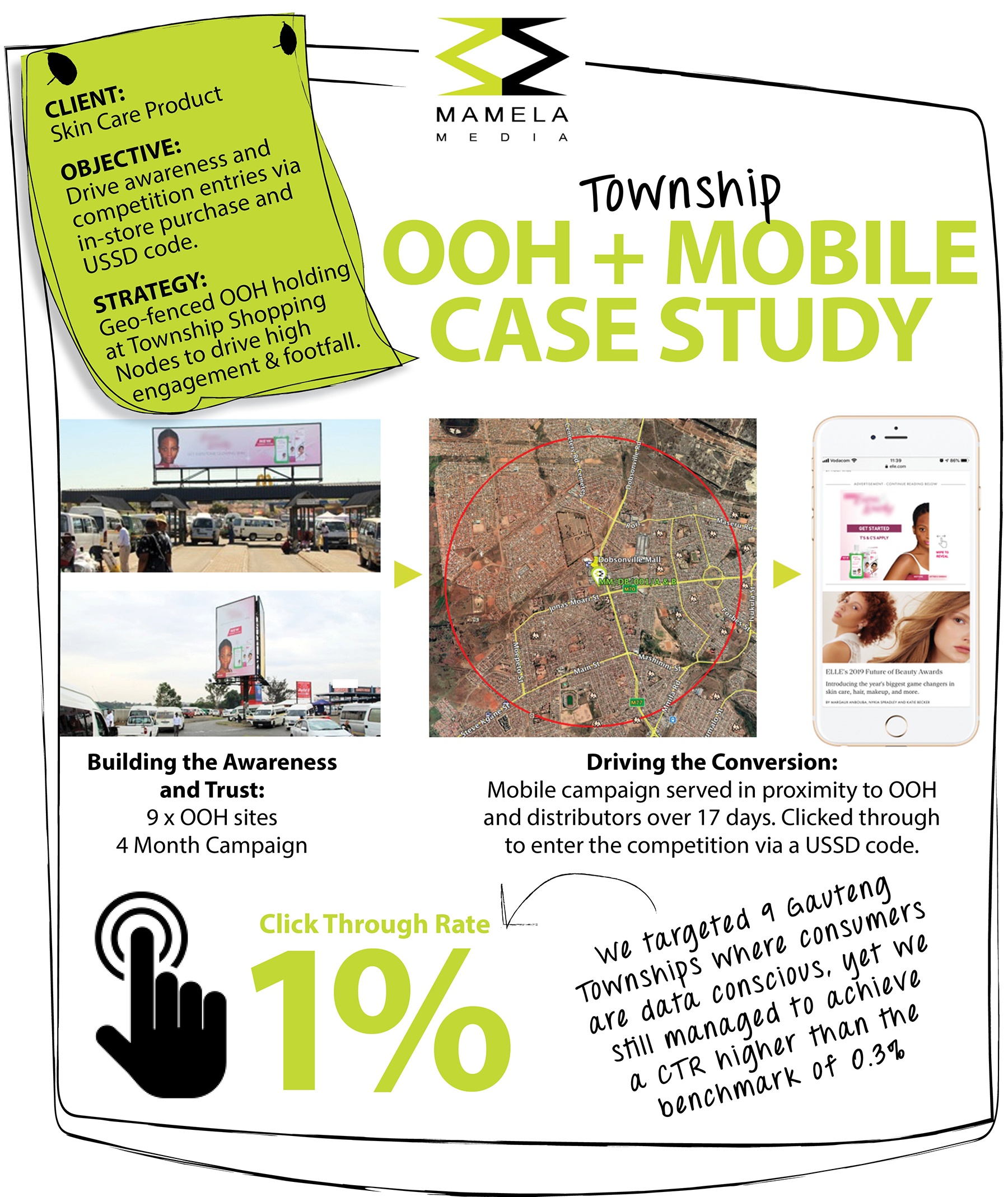 NETWORK PROVIDER CASE STUDY: DRIVING CONSUMERS TO STORE
This was an incredibly successful location-based mobile campaign. It was a very short 2-day campaign that yeilded very high results. Our client had 2 stores in Cape Town that were obscurely positioned, the purpose of this campaign was to drive awareness around a particular deal available in these stores, and to drive customers to store to take up the deal.
We ended up running an A/B testing campaign whereby we only served the mobile campaign at 1 of the stores, as a result the store we supported with our mobile campaign saw a 90% uplift in sales when compared to the other store.
When we compared normal footfall behaviour to the footfall behaviour of the devices we served, we saw a 65% uplift in store visits, attributed to the mobile campaign!